We have
in comparing


health insurance
Finding the right health insurance is a breeze with
Compare Club's ExpertEase. Our experts can help you compare… possibly saving you hundreds in just a few minutes.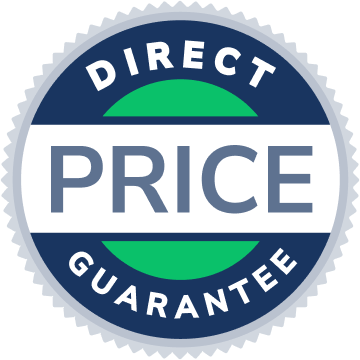 Direct Price Guarantee
Buy through us! If you find the same policy at cheaper price elsewhere, we'll pay you 110% of the difference in price for the first year of the policy.
Take advantage of our ExpertEase and watch the savings roll in.
We do more than just health insurance. Our experts can save you money on everything from energy bills to home loans. And it's all free. Sign up and see how much you can save.
COMPARE HEALTH INSURANCE
Meet Compare Club's ExpertEase
in Health Insurance
Here's how our experts can help you with your health insurance
How

Compare Club's experts


help

you save.
It's easy to switch health cover
Australia has over 3,500 different health insurance policies. So what's right for you? We make comparing cover so easy, quickly showing you the best value policies from our panel of trusted insurers*
No new waiting periods
Switch to equivalent or lower cover and you shouldn't have to serve any new waiting periods. Our experts can help you make the switch. Upgrading or buying health insurance for the first time? We'll let you know which funds on our panel are offering to waive waiting periods.
10+ years of helping Aussies.
We've been saving Aussies hundreds on their health insurance since 2010. Our experts know their cataracts from their chiropractors so you can be confident you're getting health cover that fits your needs at a price that won't give you a migraine.
Free and Simple
We're free to use, there's no hidden fees, and our experts take care of all the paperwork. There's no obligation to buy but we're confident we can find you a better value policy in a matter of minutes.
30 days cooling off period
Changed your mind? Found a better deal? No worries. You can cancel your new policy anytime during the first 30 days - although we're confident you'll love how much we can save you.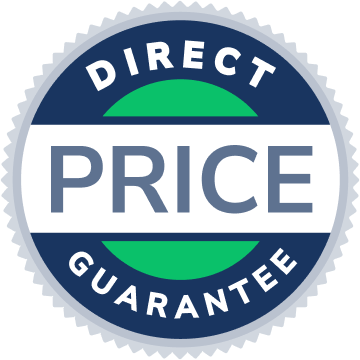 Direct Price Guarantee
Buy through us! If you find the same policy at a cheaper price elsewhere, we'll pay you 110% of the difference in price for the first year of the policy.
Avoid Paying Extra Taxes And Penalties
Health insurance could actually save you money. If you earn over $90,000 per year - or $180,000 as a family - getting hospital cover means you'll avoid the government's Medicare Levy Surcharge.
Get a quote
How our experts have
helped Australians like you
All your Health Insurance questions answered
with our in-depth guides
New to health insurance?
Our expert team can help you find the right health insurance to suit your needs.
8am - 7pm AEST / Mon-Fri
Common questions about comparing Health Insurance.
Here are some of the most frequently asked questions we receive about Health insurance:
The best way to choose a private health insurance policy is to conduct a comprehensive analysis. By looking at what various health funds are offering, you can get a clear idea of what is on the market and find a policy that suits your needs.
For a quick and easy comparison, speak to a health insurance adviser over the phone to receive free quotes tailored to your preferences and budget. It may also be helpful to speak with family and friends who have been customers of various health funds in the past.
But before you get started, you should have a clear idea of what kind of policy you are looking for. Factors to consider include:
Whether you want Hospital cover, Extras cover or Ambulance cover, or a combination of these cover types

How much you can afford to and are willing to pay each month for your health insurance
What sort of medical treatments and services you want cover for
What level of cover you think you'll require (e.g. do you just want the basics covered, or are you after a comprehensive gold-tiered health insurance policy?)
Any health concerns you want a policy to specifically cater to
What is important to you in a health fund (e.g. is it reputation? Customer service? Percentage of claims paid out?)
From here, you can do the relevant research that allows you to ultimately choose the best private health insurance for you.
Each health fund will have various benefits and policy features that some individuals may prefer over others. It is difficult to define "the best health insurance policy" when each Australian has different needs and preferences when it comes to protecting themselves and their families from unexpected health care expenses.
Generally, the best health insurance policy for you will be the one that:
Is comfortable within your budget

Provides the type of cover you want

Provides the level of cover you want

Is set up with a company you trust

Is transparent about its conditions

Is customisable to your needs
Once you know what you are looking for, undertaking a private health insurance comparison can help you identify how each fund competes in premiums, coverage conditions and other factors that are important to you.
Compare Club can help you compare health insurance policies from eight different health funds, including some of Australia's leading health insurers like Bupa, AHM and HCF.
It may be useful to investigate the Australian Medical Association's annual Health Insurance Report Card. It aims to shed light on how health insurance really works and provide consumers with clear, concise information regarding different health funds.
Keep in mind, however, that the results of each fund can change drastically year upon year. Before committing to a policy, you should always look at a wide range of factors, conduct a review with the help of our team of industry experts and read the policy documentation from the health fund you are interested in.
The main difference is that Medicare only covers hospital treatment as a public patient in a public hospital and a set range of non-hospital services such as GP visits and eye check-ups.
Private health insurance offers benefits beyond the public health system. Ambulance journeys and some out-of-hospital costs such as dental check-ups and glasses are not covered by Medicare.
In addition, appropriate private health cover allows you to choose your own doctor, be treated as a private patient in a public hospital (with access to improved facilities like a private room, subject to availability), cover gap fees and bypass long public hospital elective surgery waiting lists by choosing to have your treatment in a private hospital.
There are multiple government incentives for people to buy private health insurance, such as avoiding the Medicare Levy surcharge.
How much you pay for private health insurance depends on what level of cover you want and which provider you choose. On average, health insurance policies cost between $2000 to $3000 per year depending on whether you have hospital cover, extras cover, or a mixture of hospital and extras cover (combined policy).
It doesn't cost anything to compare health insurance and switch to a better policy, so there's no downside to choosing something better. For example, if you feel you're paying too much in private health insurance premiums, you can shop around for a cheaper policy that still covers the things that are important to you.
Compare Club makes it easy to compare health insurance and choose a better policy. Our specialists will help you compare policies from our panel of trusted private health insurers so you can make the right switch.
Just because you are already signed up with a health insurance provider does not mean you are locked in forever. If you find a better alternative, you will not be penalised for shopping around.
You can do your own health insurance comparison and switch at any time without incurring additional charges.
Even better, if you have already paid some health insurance premiums in advance and you decide to switch, your insurer will calculate the difference and refund the remaining balance, usually in full.
Just remember that your unserved waiting periods will transfer to your new provider. So if you end up switching health insurance to an equivalent cover, you may need to finish these waiting periods before making a claim.
Think you could get a better deal? Switching health insurance does not need to be a hassle. Let us help you through the process of changing providers.
Identify which funds have the features you want, and shop around for value. It sounds simple, but health insurance can be confusing. Start by reading our guide on how to compare and select the right policy.
It is worth taking time to note down what health services you and your partner or family need today and in the future.
Doing this will make it easier to decide what level of hospital cover you need; Gold, Silver, Bronze or Basic. Look for the health fund package that includes everything you need without including many items you will likely never use.
Then go through the same exercise for your extras. Do you wear glasses? How much are you currently paying for a dental check-up? Are you likely to need physio in the future?
There are other things to consider when choosing a health fund. How long will you have to wait before you can access treatment? What rebates can I get? Are there any limits to what I can claim on my extras? Will I get hit by gap fees?
As you can tell, trying to compare health insurance can be a time consuming and confusing process. That is why our specialists can compare policies from our panel of insurers in a matter of minutes and quickly help you find the cover you need at a price you can afford. If you're looking for a quick and easy health insurance comparison, Compare Club has you covered.
Switching to another private health insurer is easier than you might think. All you need to do is contact the private health fund that offers the new policy you want to switch to. When you decide to make the switch, your former health fund will generate a clearance certificate for your new health fund.
Alternatively, you could leave all the hard work to the experts at Compare Club. Just provide us with some basic information about your personal circumstances (single, couple, family etc.) and what type of cover you're looking for, and we'll take care of the rest. Our specialists will provide you with the best possible policy options from a range of private health funds, leaving the final decision to you.
Learn more about how to switch your health insurance.
It can be hard to compare health insurance in Australia due to how many competitive options there are. Many policies, on the surface, are very similar, and unless you're pretty familiar with the industry, figuring out the best policy for you can be difficult.
Think about what's most important for you with a new health insurance policy and see how different private health funds stack up in those areas. If it all gets a bit much, don't worry, you can use Compare Club to get a quick comparison from our health insurance experts. We'll help you find private health insurance that covers what you need at a price you can afford.
Having appropriate private health insurance from an early age means you can avoid the Medicare Levy Surcharge (MLS), avoid Lifetime Health Cover loading and likely get the Australian government health insurance rebate.
If you earn over $90,000 as an individual or $180,000 as a family, you need to take out private health insurance to avoid being hit by the Medicare Levy Surcharge. This can be up to 1.5% of your income, depending on how much you earn.
Lifetime health cover loading, meanwhile, affects people who do not take out private hospital insurance before they are 31. If you decide to take our cover at a later age, you will pay a loading fee.
This is 2% for each year you did not hold cover from the 1st of July following your 31st birthday. So, if you are 35 when you decide to take out private health cover, you will pay a 10% loading fee. LHC is capped at 70%.
The private health insurance rebate is money the government contributes towards paying your private health insurance premiums. Your age and income determine the exact rebate you get.
You can claim the rebate through your health fund or apply it when you lodge your yearly tax return. Learn more about how the private health insurance rebate works in Australia.
If you have pre-existing conditions, you may not get immediate cover for what you want and will have to serve a waiting period before you can claim. If you are switching your health insurance policy to one with an equal or lesser level of cover, you will not need to re-serve waiting periods.
Learn more about pre-existing conditions and health insurance.
Things you should know
As our customer you'll be provided with quotes directly from the insurer for the product you intend to purchase. We manage the application and deal with the administration work and insurer. We do not charge you a fee for the service we provide, the insurer simply remunerates us in return for setting up your policy.
The financial and insurance products compared on this website do not necessarily compare all features that may be relevant to you. Comparisons are made on the basis of price only and different products may have different features and different levels of coverage. Compare Club does not compare all policies available in Australia and our partner insurers may not make all policies available to Compare Club.