2022 Premium Increase
Calculator
Health insurance premiums are rising by an average of 2.70% in 2022. But your premiums could go up by significantly more. Individual health funds are raising their average premiums from anywhere between 1.09% to 5.33%.
So how do you know if you're paying too much? Answer two quick questions and we'll give you an estimate based on real policy data.
Which health fund are you currently insured with?
Select your current health fund
What type of policy do you currently hold?
Your Premium could go up by... $
Premiums are set to rise by an average of 2.7% this 2022. The exact percentage varies depending on your health fund. This is an estimate based on your current policy. For more information visit our rate rise hub.
0%
Health insurance premiums
set to rise in 2022
Health insurance premiums will increase by an average of 2.70% in 2022. The annual price rise usually takes place on 1 April, but this year some funds have opted to delay their increase until later in 2022.
Most policies will still cost more by the end of the year though and if you haven't checked for a better deal in the past two years, you could be paying too much.
Use our calculator to estimate your fund's average price increase or click below to compare policies from our panel of health funds.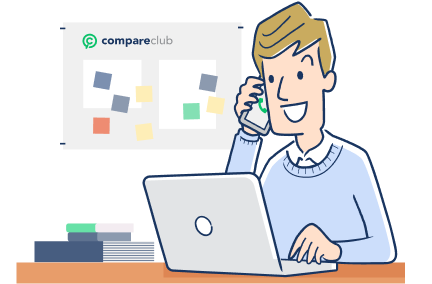 Prefer to chat?
Our experts are here to help
1300 757 819
Common questions about comparing health insurance.
Here are some of the most frequently asked questions we receive about Health Insurance:
The average health insurance premium increase across all health funds in 2022 is 2.70%. However, the average increase could be higher or lower for some people.
The health fund with the highest average premium increase is CBHS Corporate Health Insurance, who are raising premiums by an average of 5.33%. The lowest is HCI who are raising their premiums by an average of 1.09%.
Your exact increase will depend on your health fund and policy, so it's worth checking any communication from your insurer. The calculator above can help you get an indication of how much extra you'll be paying.
Every year, the government approves a rate increase for health insurance premiums to account for the rising cost of healthcare in Australia. There are a few factors contributing to this:
More people are accessing more health services each year
An ageing population and increasing rates of chronic disease are placing a bigger demand on health services
Medical advances are often more effective but also more costly
This means paying benefits is getting more expensive for health funds each year. Most health funds pass some of these additional costs on to customers in the form of yearly premium increases.
The theory behind the annual rate rise is that it allows health funds to continue to be competitive, cover you for more services and provide more benefits.
However, the rate rise can make a serious impact on people's finances, which is why it may be useful to compare health insurance and see if you can find a similar policy for a lower price.
The short answer is it depends. The longer answer is it depends on your health fund, your current policy and the amount they will put your premiums up by.
If you're on a basic level of cover and a health fund that's putting up premiums by less than the 2.70% average, you may not notice much difference.
It's worth keeping in mind that these rate rises happen every year for most health funds. Over the course of a few years, your health insurance costs can creep up significantly while what's contained in your policy remains largely the same.
Reviewing your policy regularly is a good idea to make sure you know how much you're paying and what you're covered for. And, like any purchase, shopping around can help you get the best value for money on your health insurance policy.
There are a few ways to potentially avoid a premium increase.
Firstly, some health funds will allow you to lock-in your current rate if you pay your premiums in advance before a certain time. For example, you might be able to avoid an increase if you pay 12 months upfront before 1 April 2021. Check with your health fund to see what rate protection options are available.
You might also be able to reduce your premiums by paying a higher excess or co-payment. Keep in mind, though, that this could also mean higher costs when you have to make a claim.
Last but not least, you could be able to save on your premiums by switching to a health fund that can offer you comparable cover at a lower price. This might mean going with a fund that isn't raising their premiums this year, or choosing a policy that's more affordable but still covers what you need.
Our health insurance comparison tool is a quick and easy way to see what options are out there and how you could be saving money. Last year we saved our customers, on average, $320 on their health insurance when they compared and switched with us.
If your health fund has notified you that your premiums are about to go up, here's what you can do next:
Crunch the numbers: Calculate how much your premium increase is going to cost you over the course of a year. It's good to know this when comparing policies and premiums.
Review your cover: While your premiums are going up, your level of cover could stay the same or even decrease. If you're going to be paying more for less cover, it could be time to look for a better value policy.
Check if you can lock-in a premium rate: If you're happy with your current policy, you might be able to avoid or at least delay the increase by paying your premiums in advance. Check with your health fund to see if they offer rate protection.
Shop around: Knowledge is power when it comes to finding a better health insurance policy for your circumstances. Use our health insurance comparison tool to see what options are out there and how you could save money.
Talk to an expert: Getting your head wrapped around all the options out there can be tricky. Talk to one of our health insurance specialists – our goal is to find you the right policy.
The great news is the power is in your hands when it comes to choosing health insurance. There are a few things you can do to potentially get better value for money on your health insurance:
Bundle your insurance
If you're happy with your current health fund, you might be able to save by bundling policies or choosing a policy that covers the whole family.
Shop around for a better deal
Comparing options from different health funds can help you find better value for money on a policy that suits your circumstances. Compare health insurance quotes for free or talk to one of our health insurance specialists for help in finding the right policy.
Consider switching policies
You aren't locked in to one health insurance policy forever. Generally, you can switch at any time without incurring additional charges. If your health fund is raising premiums this year and/or decreasing your cover, it may be worth moving to a new policy.
*Compare Club does not compare or sell all funds or all policies available from the health funds on our panel. Always check any communications from your health fund regarding the premium increase carefully.